Good Business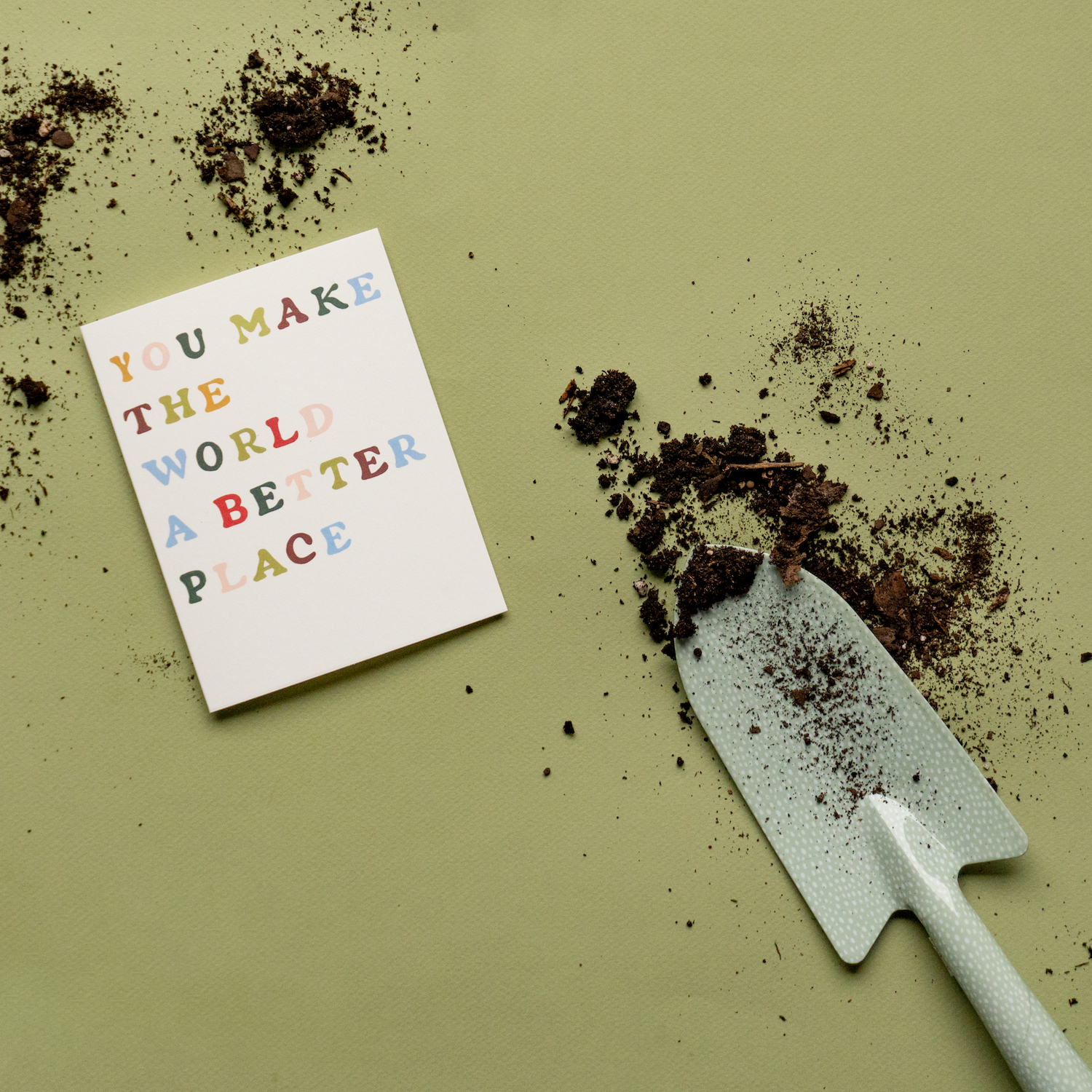 Kind to the Earth
Nature inspires our art and our values. We source our paper from responsibly managed forests and use as little plastic as possible. In fact, every card we make is printed on paper that's milled in the USA using wind power.
Kind to People
In a world where 28 million people are victims of forced labor, how a product is made is more important than the product itself. At Pen+Pillar, we hand craft our planners, recipe books, notebooks and wellness journals in our NC workshop. Our paper products are printed in NC, most of which are family owned printeries, and our bandanas are Fair Trade certified in India.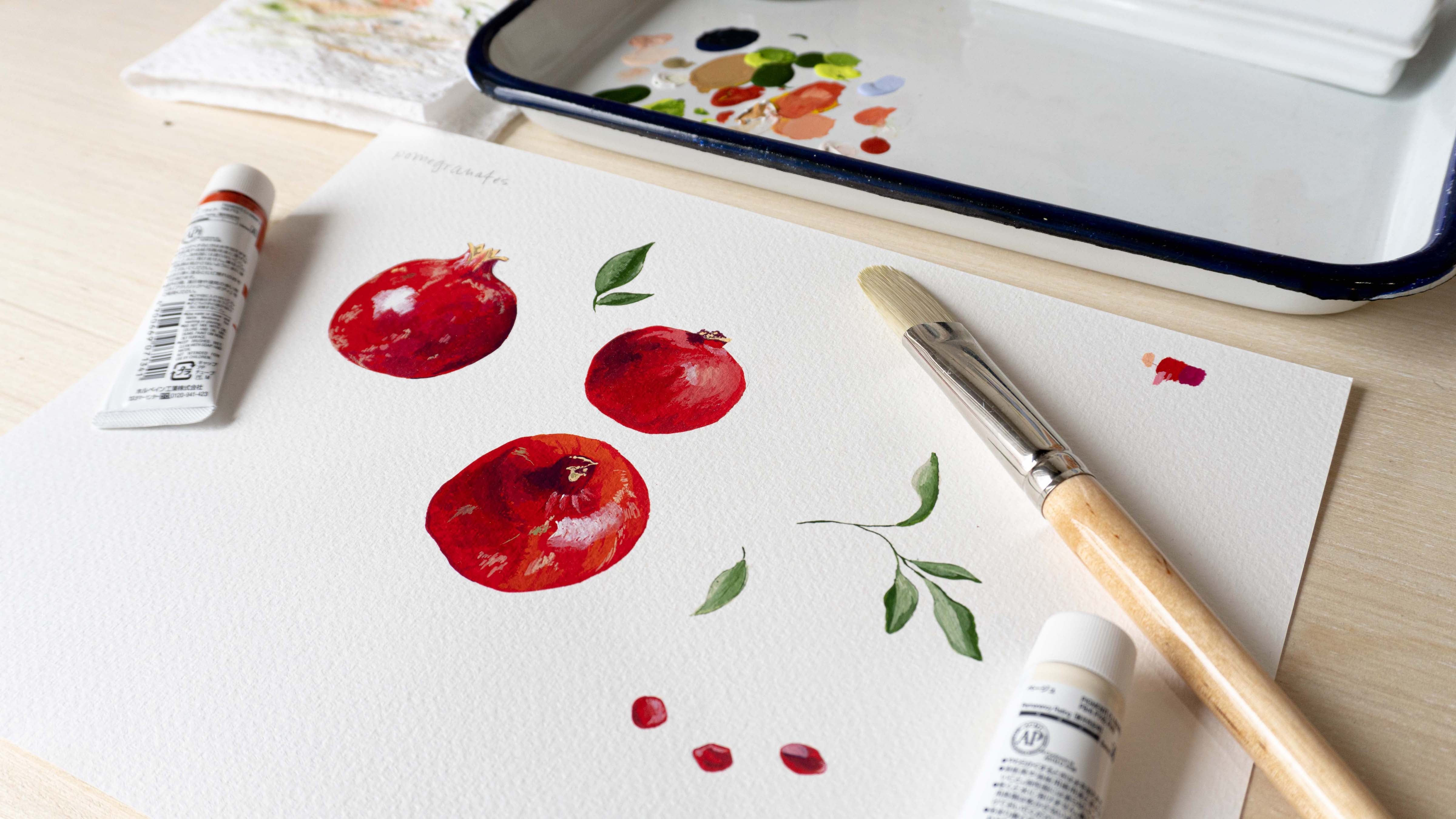 Well Crafted
Every design is hand-painted by our founder, Taylor. We are picky about our paper (we hear it's pretty nice...), our colors, and our quality. You'll feel the difference as soon as you hold our product in your hand!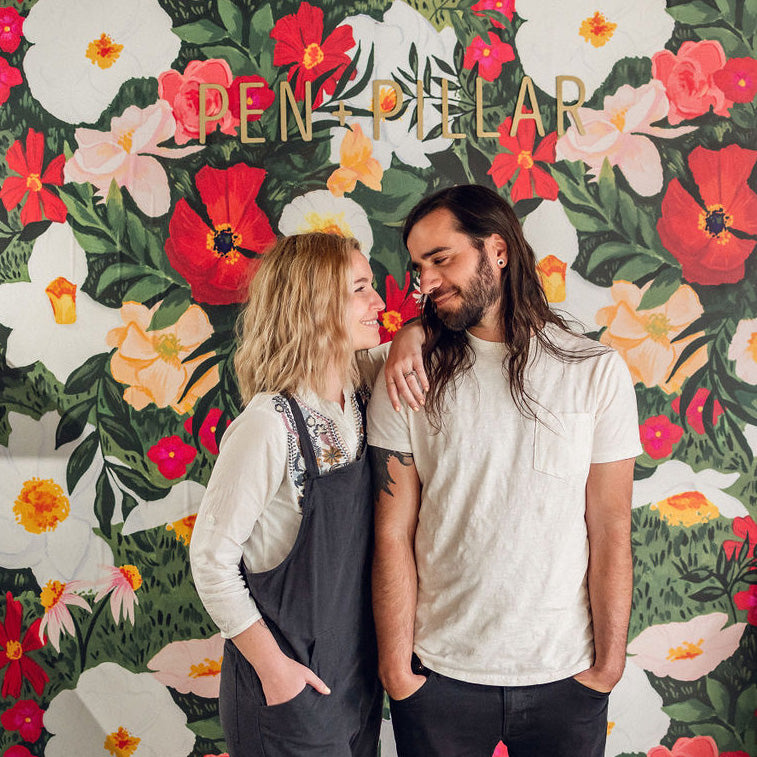 A note of gratitude
In 2015, I started Pen+Pillar with a lot of drive and not a lot of experience. Actually, zero experience. Turns out, you don't need experience. You need passion, drive, support, and a willingness to make some really stupid decisions. I knew a few things: I love painting and creating things, I love refugees, and I was tired of going to stores and seeing goods that were made at the expense of another human's well-being. I believe that big change starts small and I wanted to be a part of that change. So, Pen+Pillar was born.
Running a business is wonderful and exciting and fulfilling, but it's also scary and lonely and hard. Never in my wildest dreams did I think Pen+Pillar would be what it is now, but I don't deserve the credit. I have a lot of people in my life who encourage me and remind me of who I am whenever I am tired and want to throw in the towel. I read somewhere that a good founder won't tell you how many people work for them, they will tell you how many people they work for. I love that advice, so I need to say that I work for some talented people who inspire me everyday. To my valuable team and customers, thank you for Pen+Pillar. It couldn't exist without you.

- Taylor, Founder